Our Kingdom of Decay
Label: Strange Ears
Date: 2009
Studio: CB studios with Christian Bonde
Reviews of Our Kingdom of Decay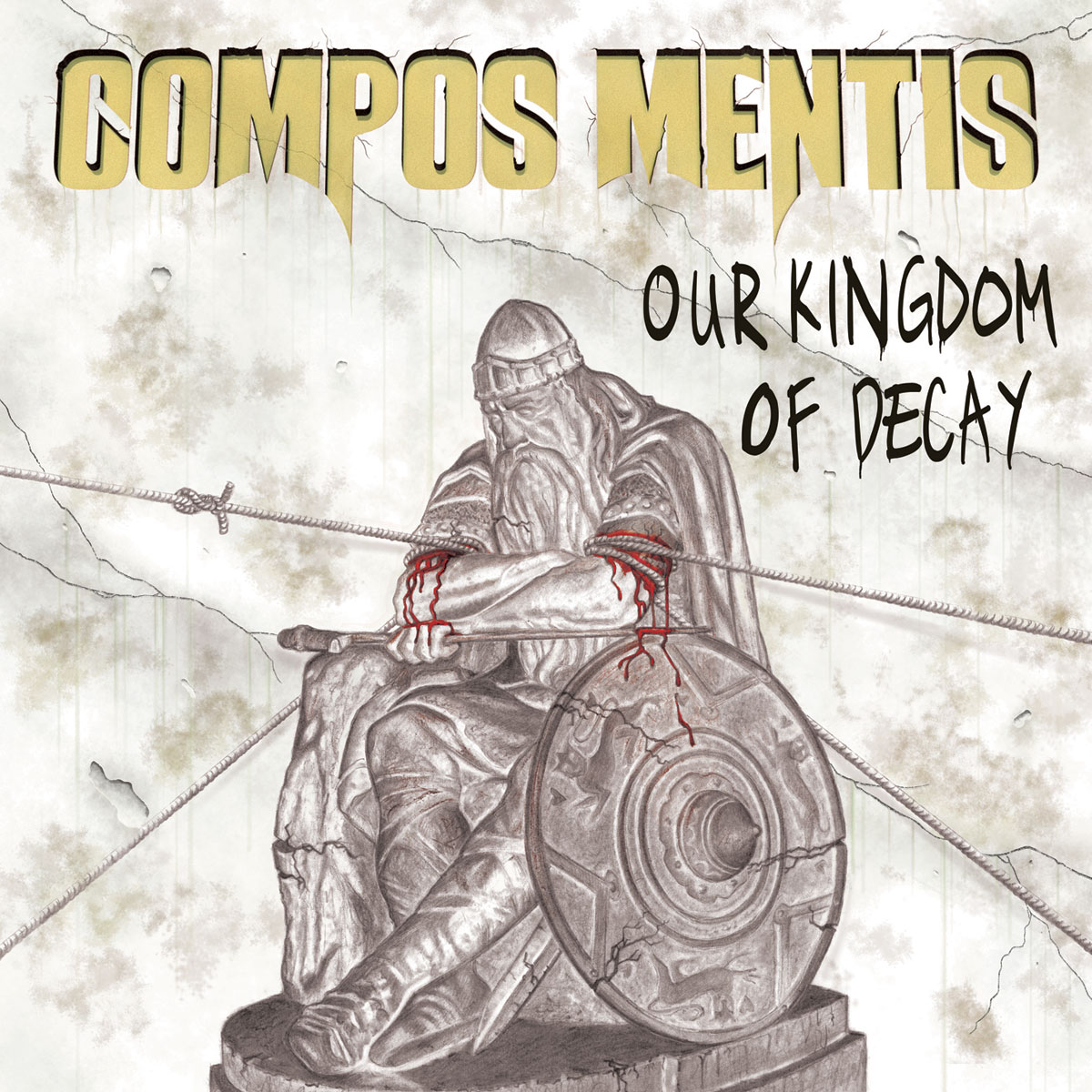 Tracklist
Being known mainly for its insignificant size, for H. C. Andersen's fairytales, for having one of the world's oldest monarchies, and for being the happiest people in the world, Denmark seems to be an almost perfect place. But everyone has a few skeletons in the closet.

"Our Kingdom of Decay" is centred on Denmark, the Danish self-understanding and not least some of the obscure and repressed events from the Danish history. One of the lyrics ("The Angel Maker") is about a well-liked nanny, who decided to kill and burn the babies instead of looking after them.
Another lyric ("White Cut, Red Blood") deals with the fact that Denmark has had the highest rate of lobotomies per capita, a third one ("The 44th King") describes an insane king from the otherwise much-admired dynasty, and a fourth lyric ("Mermaid Decapitation") portrays one of the several attempted assassinations of The Little Mermaid - and so the list continues.

The album title, "Our Kingdom of Decay", is equivocal as it can refer to the meaning of the word "decay" or to its pronounciation (DK is the Danish ISO code). Throughout the album Denmark is presented with more sides to the story as a rootless and as such nihilist nation with subdued inhabitants that are inhibited due to being forced into a specific self-understanding.
Even the idea and the origin of the nation itself are questioned, and hence the notion of Denmark degrades from the inside like cancer cells - this is "Our Kingdom of Decay".